10 killed in US firing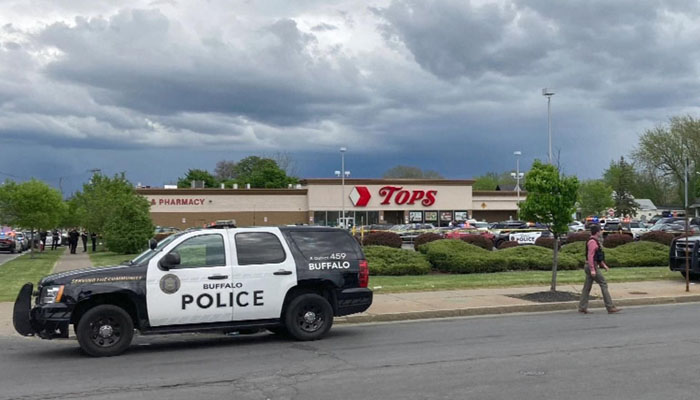 A man has shot dead 10 people in the US state of New York.

According to British media, the shooting took place in a supermarket in Buffalo, New York.
British media say that many people have been injured due to indiscriminate firing in the supermarket.
According to foreign media, the attacker was in military uniform, police have arrested the accused.
The assailant described himself as an anti-Semitic and extremist white man. The accused also broadcast the attack live on social media.
. 10 killed in US firing
News From بین الاقوامی خبریں