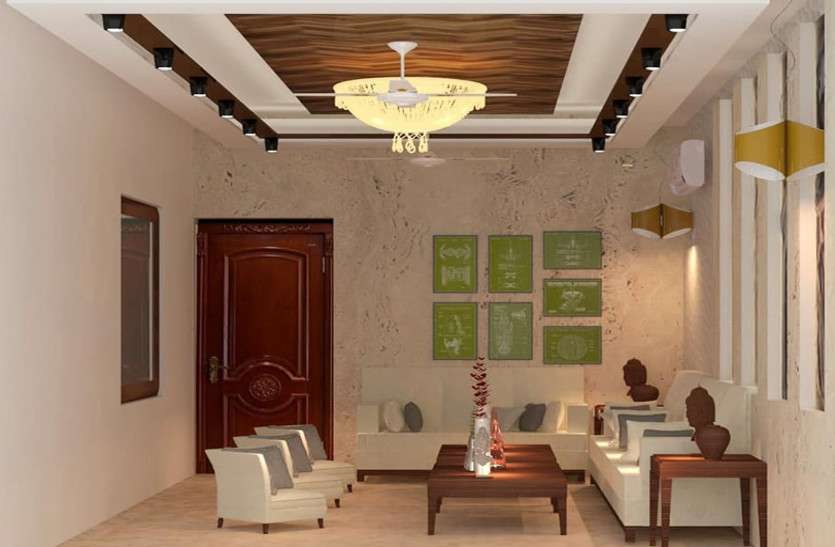 Mamta Verma, the architect of Sri Ganganagar, created a separate identity
Shri Ganga Nagar. Almost everyone sees the dream of a beautiful house and the architect is an important link to give shape and color to this beautiful dream. The architect has a big contribution in all the work from filling the foundation of the house to the entry of the house. Mamta Verma, the architect (architect) of Sri Ganganagar associated with this work, has made her own identity in a short time.
Mamta says that the woman takes care of the house, so she also understands the needs of the house. He knows where what should happen. As a woman, I understand this too. Due to this quality, it is easy for me to do this work. Presently work is going on on the project not only in Sriganganagar but also in Suratgarh, Anupgarh and Bikaner. At present, the work of hotels, engineering colleges, residential colonies etc. is being done under the direction of Mamta. Design-making work is done in the office but many times site visits have to be done.
,
inspiration from father
Mamta got the inspiration for this work from her father. She says that since her father was a construction contractor, she was interested in drawing as well as this work. The rest of the family did not want him to move forward, but his father pushed forward. Only after this did a diploma in architect. Then the financial condition of the house was not such that degree could be obtained. After marriage, in 2010 in Sriganganagar, did a job in this field. But the dream in my mind was to do my own work. Finally opened his own office in August 2017.
,
they say
Even today, somewhere in our society, there is a belief that even if a daughter can study, she can do a job, but the daughter-in-law should only take care of the house. I belong to a middle class family but I used to like a housewife life as well as a career. After marriage, I made my dreams come true. There is a lot of potential in the architect field. Challenges are everywhere but it takes hard work to make dreams come true.
Mamta Verma, Architect, Sriganganagar
, It feels good to come and give color to a beautiful dream