Karachi weather is hot, wind speed will be high in the evening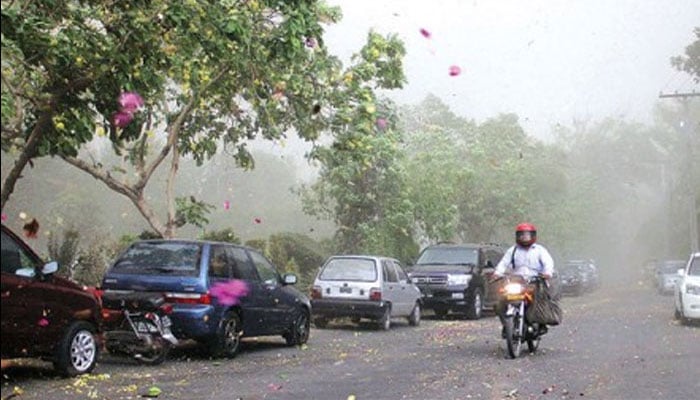 The Meteorological Department said that the weather in Karachi is likely to remain hot and humid during the next 24 hours.
The minimum temperature of the city has been recorded at 28 degrees Celsius while the maximum temperature is expected to be 36 to 38 degrees Celsius.
According to the Meteorological Department, the humidity in Quaid-e-Azam is 61% and winds are blowing at a speed of 18 km per hour from the southwest.
The winds will intensify in Karachi in the evening and winds of 27 to 36 kmph are expected.
On the other hand, it is reported to be overcast in Peshawar today.
Dust storms are also expected in Peshawar this evening, while daytime temperatures are expected to reach 40 degrees Celsius.
The Meteorological Department has also forecast rains in upper parts of Khyber Pakhtunkhwa.
. Karachi weather is hot, wind speed will be high in the evening
News From قومی خبریں