Pervez Khattak's explanation regarding non-vacation of official residence came to light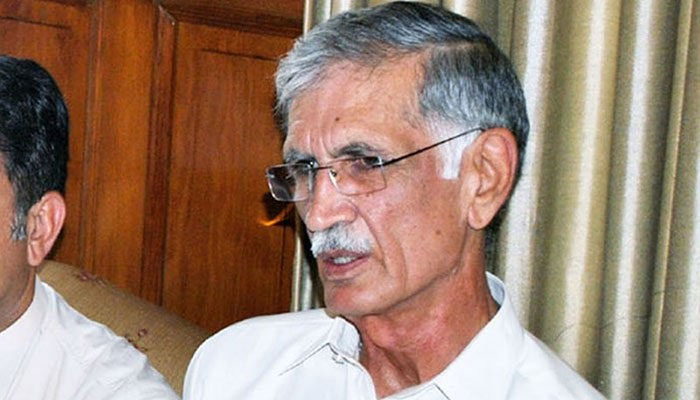 Former Defense Minister Pervez Khattak has issued an explanatory statement on the issue of not vacating official residences.
In his statement, Pervez Khattak said that he would leave the official residence till May 25 because the house to be relocated is to be vacated on May 25.
"I have asked for time to vacate the house by May 25," he said.
Pervez Khattak said that when he became a minister, he had waited for four months for Sartaj Aziz's house to be vacated.
It may be recalled that earlier it was reported that former Defense Minister Pervez Khattak and former Minister for Religious Affairs Noorul Haq Qadri had refused to vacate official residences in Munsterclave.
. Pervez Khattak's explanation regarding non-vacation of official residence came to light
News From جیو اردو نیوز – Geo Urdu News, Latest Urdu News Pakistan – urdu.geo.tv – پاکستان