The problems of Congress MLA Aslam Shaikh, who was a cabinet minister in the Thackeray government of Maharashtra, have increased. The Environment Ministry of Maharashtra has ordered the Collector of Mumbai and the BMC Commissioner to take action against the illegal studio built by Aslam Sheikh. Aslam Shaikh is accused of building an illegal studio worth Rs 1000 crore in Mumbai by following the rules of the environment. BJP leader Kirit Somaiya had complained about this to the Maharashtra government.
Let us tell you that Aslam Shaikh met BJP leader Mohit Kamboj and met Maharashtra Deputy Chief Minister Devendra Fadnavis only last week and speculations started that he would join BJP.
Ever since the new government was formed in Maharashtra, the leaders of the Maha Vikas Aghadi government have been on the target of the new government. A few days ago, where the ED had arrested Shiv Sena MP and spokesperson Sanjay Raut in a money laundering case, now the new government has ordered action against the illegal studio of former Maharashtra minister and Congress MLA Aslam Sheikh.
In fact, BJP leader and former MP Kirit Somaiya had accused former minister Aslam Shaikh of constructing an illegal studio in Marh Marve area of ​​Mumbai. Kirit Somaiya had complained to the Environment Ministry during the Maha Vikas Aghadi government in Maharashtra itself, but due to being a minister in the government and being close to the Thackeray family, no action could be taken against Aslam Sheikh at that time.
Now when the new government has been formed in Maharashtra, against the illegal construction done by Aslam Sheikh, the Environment Ministry of Maharashtra has ordered the BMC Commissioner and the Collector of Mumbai to take action on the construction work of the illegal studio.

Kirit Somaiya said in a conversation with Satya Hindi that Aslam Sheikh is a multiple-time MLA from this area of ​​Mumbai. Together with the officials, he has got illegal studios built on the banks of the sea in the Marh Marve area illegally worth more than 1000 crores. For this the rules of the environment have been violated.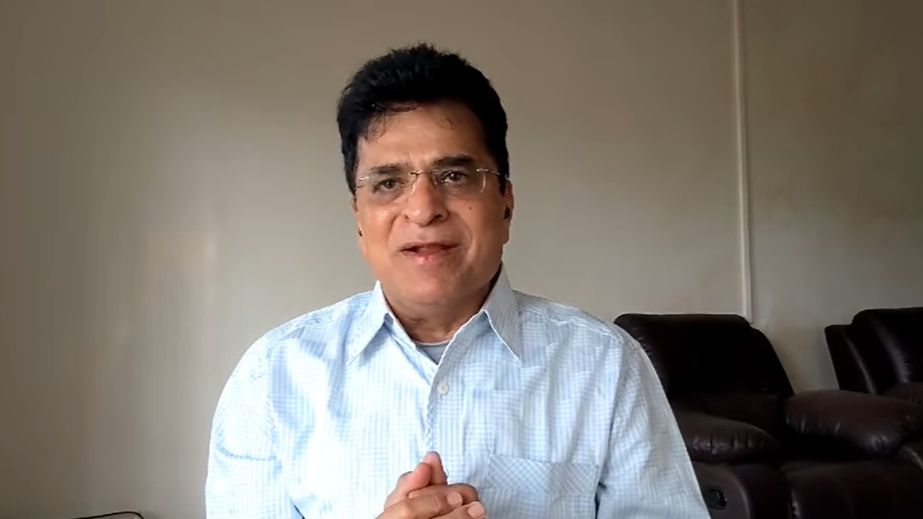 Somaiya said that he had complained about these illegal actions of Aslam Sheikh even during the Maha Vikas Aghadi government but the government did not take any action on it. In such a situation, now after the order from the Maharashtra Environment Ministry, BMC's bulldozer can run on these illegal studios very soon.
When Satya Hindi asked former minister Aslam Shaikh to know his side in this matter, Aslam said that he had built the studio according to the rules. When the time comes, he will present all the necessary documents in front of the concerned authorities.
Sheikh met Fadnavis
Let us inform that former cabinet minister Aslam Sheikh had met Maharashtra Deputy Chief Minister Devendra Fadnavis only last week. This meeting took place with BJP leader Mohit Kamboj. It is believed that it was Mohit Kamboj who introduced Aslam to Devendra Fadnavis. After this meeting, there was speculation that Aslam Shaikh could face ED action and to avoid him, Aslam Shaikh met Devendra Fadnavis. But no explanation was given from his side regarding this.
More news from Maharashtra
Sheikh was close to Uddhav
When Maha Vikas Aghadi's government was in Maharashtra, Aslam Sheikh was considered very close to Uddhav Thackeray and Aaditya Thackeray. At that time also it was discussed that Aaditya Thackeray had the environment ministry due to which the previous government did not take action against his illegal studio.
, Action on illegal studio of Maharashtra MLA Aslam Sheikh – Maharashtra: Now action will be taken against former minister Aslam Sheikh?